IME Presented Recommendations for Fighting Corruption in Kyustendil
On December 11th, 2013 the IME economists Desislava Nikolova and Petar Ganev visited Kyustendil in response to an invitation of the district's governor Ivan Karakashki.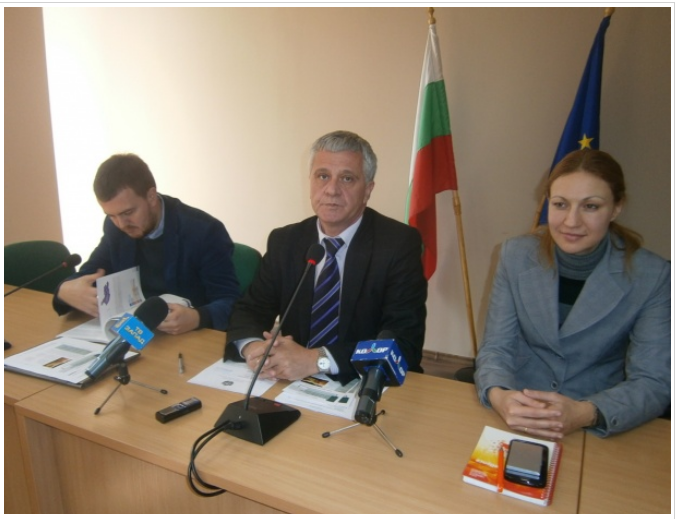 Photo: Vladi Vladimirov, Darik - Kyustendil

The economists presented the results of a study of corruption perception in the Kyustendil district and the country, which is part of the publication " Regional Profiles: Indicators of Development 2013 ".
Kyustendil is one of the districts with the highest corruption perception levels. Businesses give an average evaluation of 2.5, while the average for the country is - 3.4. The lower the score, the higher corruption perceptions are. Citizens give 2.37, while the average for Bulgaria is 2.67.
IME presented 11 recommendations to combat corruption aimed at increasing transparency and efficiency of local administrations, while involving citizens and businesses in the process.
The event was covered in several local media outlets: